Welcome to Miamon Miller Music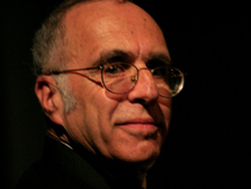 From classical ensembles to the Viennese elegance of strolling violins, Miamon Miller Music creates just the right ambiance and offers the very best in musical entertainment.
With decades of professional experience, Miamon Miller is not only uniquely qualified in a wide variety of genres, his understanding of the Southern California multi-ethnic music scene is unparalleled. Whether you're looking for klezmer, Hungarian, Romanian, Gypsy (Rom) Irish, Russian, Mexican, Scandinavian, Middle Eastern or Balkan music, Miamon can bring it to you.
For books and recordings, please click
www.FugeImaginea.com
For those in the film and television industry, if you're searching for hard-to-find specialist ethnic musicians or music we can be a valuable resource.
---